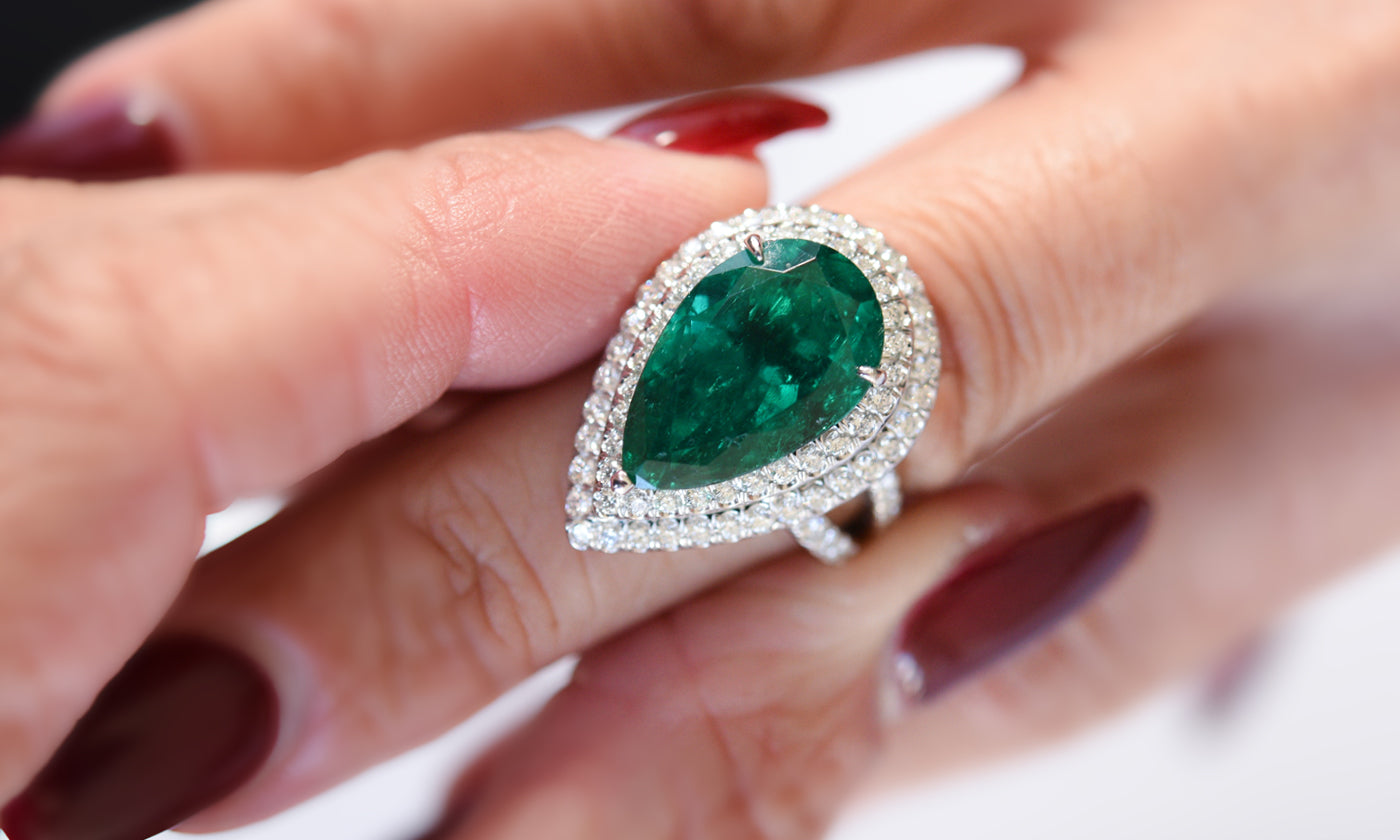 Making a Statement: How to Rock Large Stone Jewelry with Confidence
Statement jewelry conveys a message; the impression it creates depends on how it's styled and the confidence you radiate while showcasing it. Be it statement earrings, large diamond rings, or other large stone jewelry pieces, it's not always about the jewelry itself but more about how you wear it.
What Is Statement Jewelry?
Statement jewelry is a broad term that can describe many items, from necklaces to rings, bracelets to watches, and earrings. But one thing they have in common is the ability to demand attention when worn, which is the whole point! Let your statement jewelry shine, and confidently wear it with the right style to make it truly stand out.
Tips to Wear Large Stone Jewelry
Wear Pieces That Compliment Your Outfit
Pair your statement piece with the outfit you plan on wearing, not the other way around. The objective is not to overpower but to accentuate what you are wearing and how you have styled your look. You can make your large stone jewelry the center of attention by ensuring the outfit you choose is cohesive with the jewelry you wear. So classic gold pieces can work well with formal wear, while more intricate, whimsical designs can pair better with flowery summer designs.
Less Is More
Your outfit, shoes, accessories, and even hairstyle can be kept simple when wearing statement jewelry. This will help you avoid something becoming too overpowering, taking away from the item and reducing its impact. If you really want your large diamonds to do the talking for you, then a simple little black dress can show your statement necklace, for example, or bracelet, while a fuss-free updo style can show off your neck and allow your statement earrings the chance to shine.
Size Matters
If you're wearing large stone jewelry around your neck, then you don't want to wear anything else of a similar size on your head or in your ears, for example. If you're going to pair your statement necklace with earrings, then simple, understated ones will work better for your look than matching size for size. The same goes with rings; don't pair an oversized watch with a large diamond ring or heavy clutch; chances are the piece will get lost in the look.
Stay True to Your Style
Staying true to what styles you like and feeling confident wearing can help you rock the more oversized pieces more easily. Trying out a completely new style or color might hold you back a little bit as you need to be confident with your new choices and the size, too. Avoid overcomplicating matters and stick to a style you are familiar with and like to wear; just go bigger.
Consult with Experienced Jewelers for Large Stone Jewelry in Newport Beach
Wearing
large stone jewelry
with confidence means putting the piece at the forefront of all your other decisions. Wear the jewelry, don't let it wear you, and pay attention to the smaller details that will work to compliment the piece, not detract from it, to boost your confidence and pull off this daring look.
For more information on how to rock large stone jewelry or to add a new piece to your collection, at
Winston's Crown Jewelers
, we specialize in jewelry that makes a statement for all the right reasons;
contact us
or visit us in-store to shop with us today to find your new large stone jewelry.