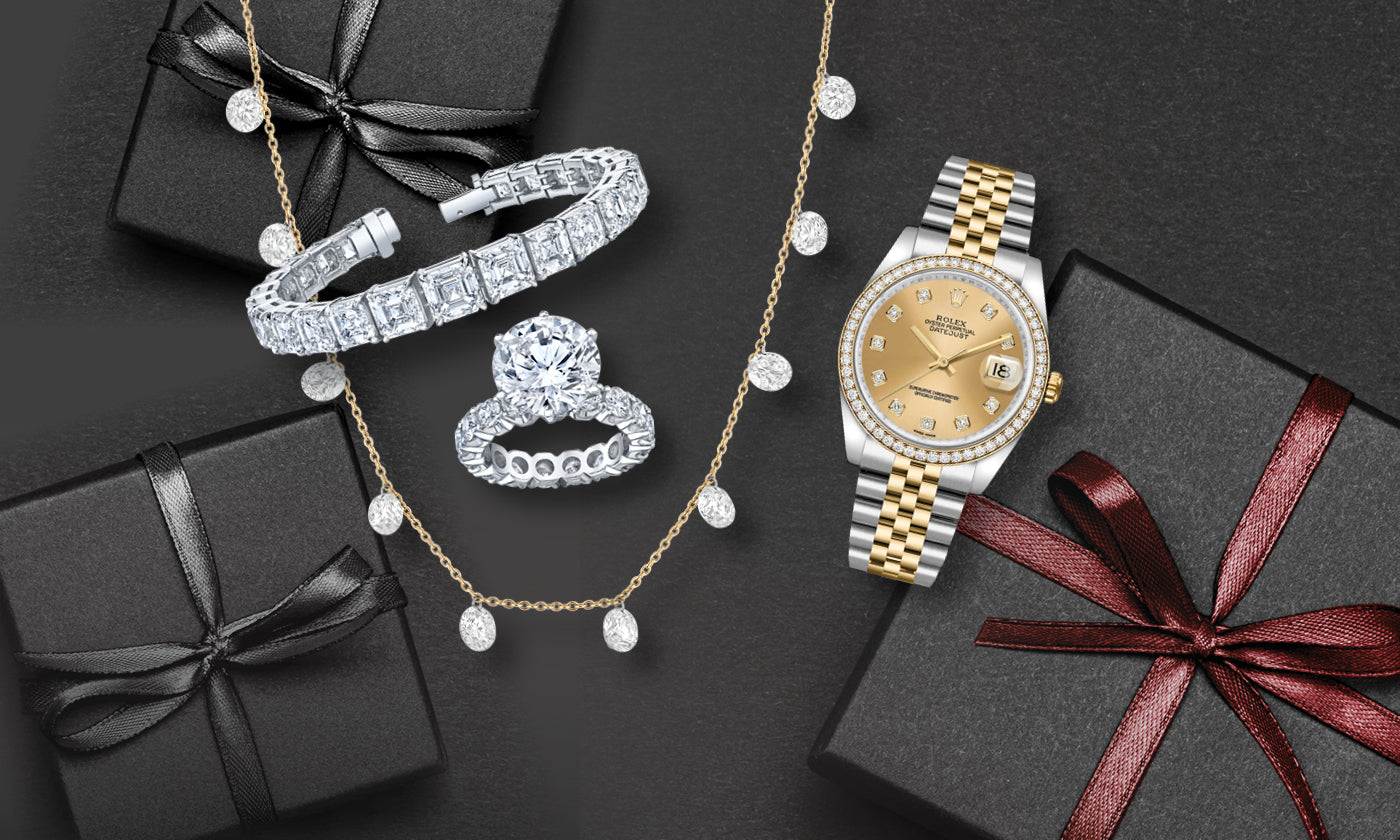 2023 Holiday Jewelry Gift Guide
It's another season of joy and gifting. If you're like most people, the "joy" is always in the "gifting." Few things can make people smile more than jewelry gifts - and no, it's not only for women, as men also can't resist a little bling. So, shower your love on that special someone this holiday season by giving them these perfect presents. Let's take a look at 2023's top jewelry gifts this holiday season. 
2023's Top Jewelry Gifts
Diamond Earrings
Earrings are a classic piece of jewelry that most people with pierced ears wear every single day. You can't go wrong with a pair of earrings for your loved one.
Studs
Diamonds are a lady's best friend. They do something special that no other gift can. If you have a loved one who absolutely loves diamonds (and who can blame them?), a pair of diamond earring studs will send them over the moon. Pick brilliantly cut diamonds in 4-prong Martini-style settings for maximum sparkle. The only downside is that she might not want to remove them after wearing them. 
Hoops
For ladies who love to be the center of attention, a pair of diamond earring hoops are a perfect holiday gift. These sparkling jewelry pieces are guaranteed to turn heads wherever she goes. Choose earring hoops with brilliant round diamonds set inside and out so they can sparkle from every angle. The impact of these sparklers will remind her that she deserves the finest things in life. She can wear them for special holiday events, dates, and dinners. 
Riviera Diamond Necklaces
Lustrous links of precious stones are perfect for layering and elevating any holiday look - that is what a riviera diamond necklace offers. Choose eternity necklaces, also known as tennis necklaces, for that special lady who loves to look elegant and classy. You can choose from different options and lengths to complete your loved one's look this holiday season. 
Diamond Encrusted Watches
Now, this is for the gents. Men love watches, but fashion-conscious men love luxury timepieces. Their allure enchants them. It's a great way to make a statement and add some swag to their outfit. A diamond-encrusted watch from our pre-owned Rolex collection will make your father, husband, boyfriend, male friend, brother, or son smile like never before. 
Eternity Bands
You've probably told that special person in your life how much you love them - and you'll probably say it more over the holidays. Now, let your gift do the talking. Whether paired with her favorite diamond ring or stacked together in multiples, a  pair of eternity bands is the best way to get into her good books throughout the holiday. Plus, it reassures her that your love for her is eternal. One of our favorites is this eternity band with hand-selected, Asscher-cut diamond pieces set in platinum gold, let her be the envy of others during your holiday gatherings. 
Diamond Bracelets
Perfect for layering, diamond bracelets are one of the most versatile gifts for her jewelry wardrobe. She can wear a single bracelet for a casual look or stack multiples for a more festive vibe. Diamond bracelets also pair well with her favorite watch. Gift her stackable diamond bracelets this year to make her holiday memorable.

Want more Jewelry Gift Ideas? Check out our entire gift list
Shop for Your Holiday Gifts with an Experienced Jeweler in Newport Beach
Winston's Crown Jewelers offers fine jewelry, rare diamonds, and luxury watches with unmatched value, style, quality, and service. Visit us in-store to work with our skilled team to help find the perfect gift this holiday season!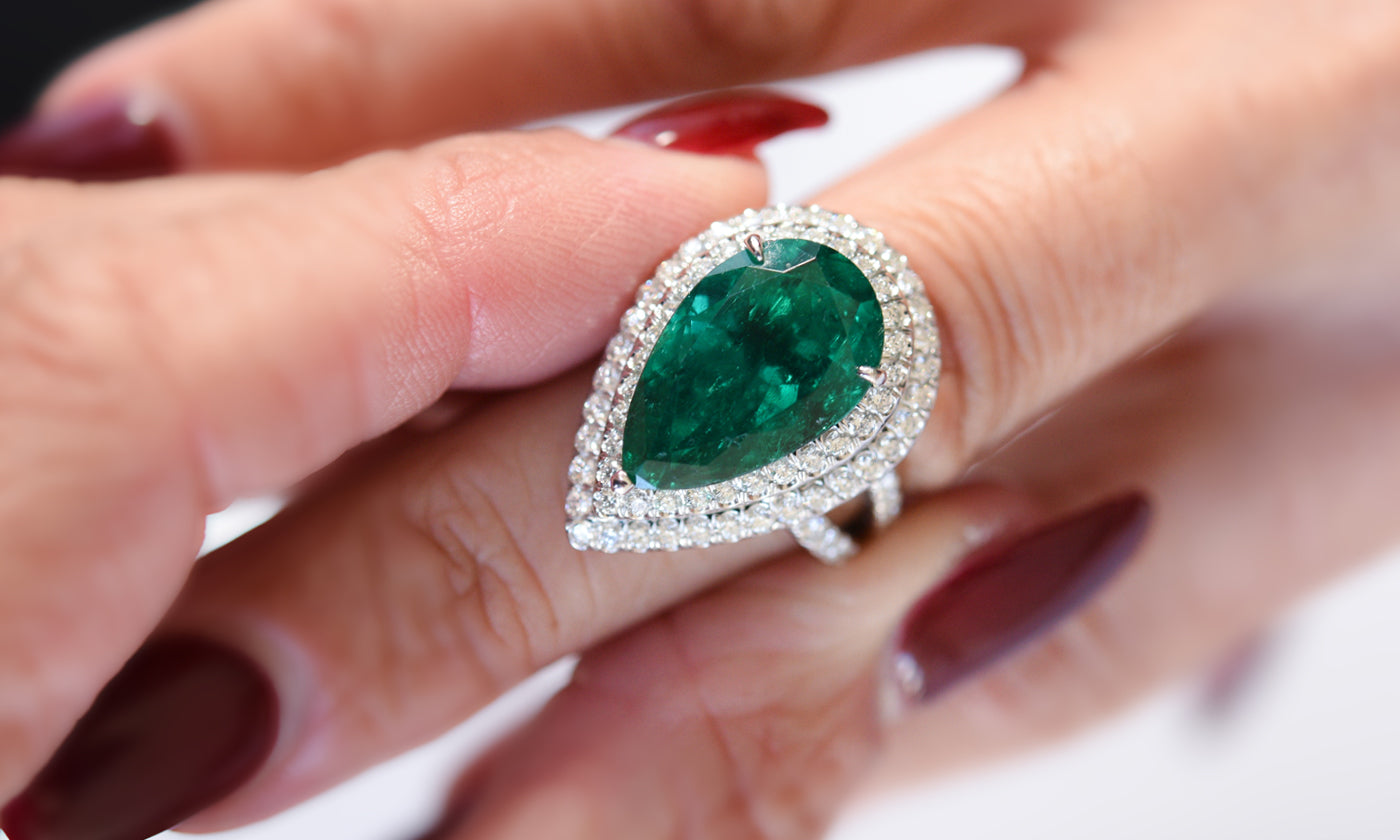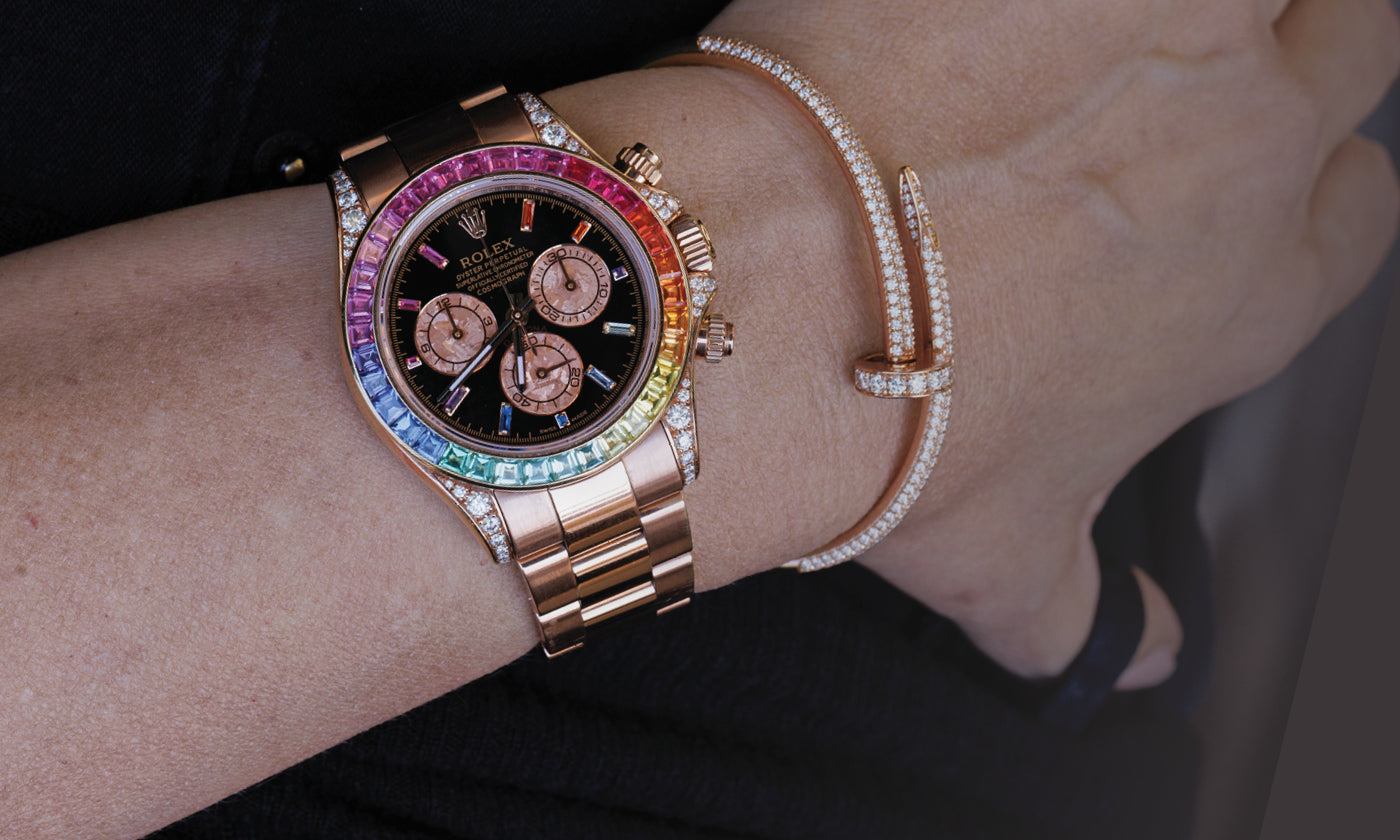 Transform your luxury watch into a true reflection of your style and personality with these customization ideas.
Read more