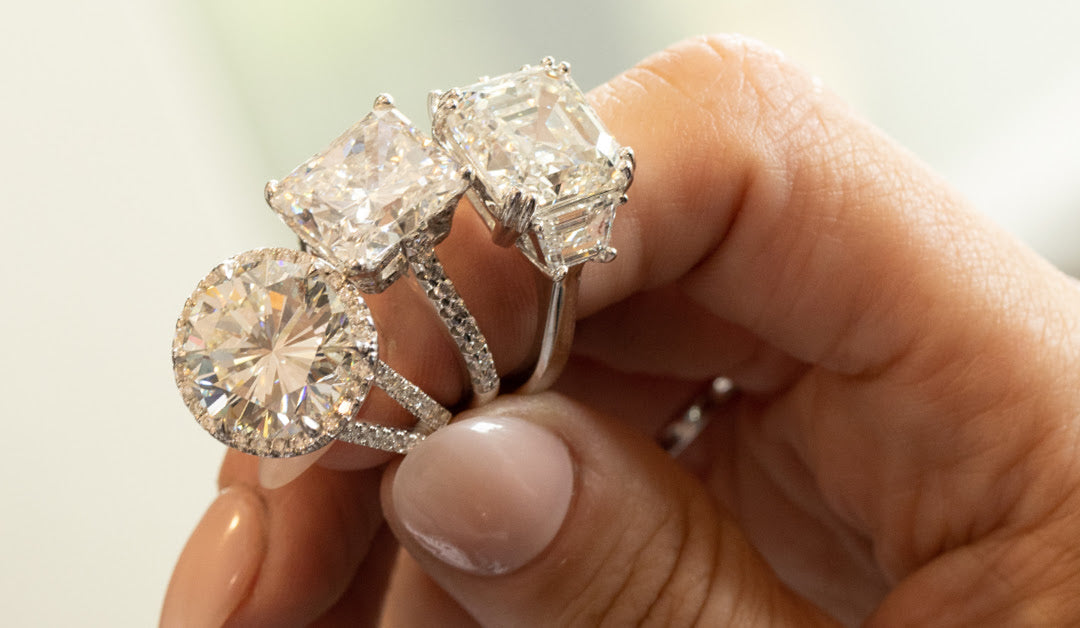 How To Choose A Diamond Ring Setting
A diamond ring setting is a crucial part of your engagement or wedding ring. Generally, it should complement the overall style of your diamond. Deciding on the right setting can be challenging, especially if you don't know what to look for. So, let's demystify the enigma of how to choose a diamond ring setting in this article.
What is a Diamond Ring Setting?
A diamond ring setting is the metal component of the ring. It varies in metal or material, ranging from gold to platinum. No matter the material, its function is to hold the diamond in place. Apart from that, a diamond ring setting also determines how you wear your jewelry.
Types Of Diamond Ring Settings
Prong setting

: When you think about a diamond ring setting, chances are that it's a prong setting. Being the most common ring setting, it consists of at least four small prongs holding the gem. Whereas a setting with more prongs tends to be more secure, fewer prongs allow more light to pass through the diamond, creating the most sparkle.

Bezel setting

: This setting is characterized by a metal ring, holding the stone in one place. Typically used for precious and fragile stones, it is often a more expensive setting option and works best with a round, brilliant cut. Also, the bezel setting makes the gem look larger.

Pave setting

: As the name suggests, this setting design appears as if it's paved with diamonds. Each tiny diamond is closely set together with hidden prongs or metal beads. Pave settings offer an elegant finish and a continuous sparkle.

Halo setting

: This type of setting comprises a "halo" of intricate diamonds surrounding a center diamond. Since the halo gives the impression of a larger stone, this design is perfect for an impressive engagement ring. Therefore, it can save you money.

Channel setting

: Almost similar to pave setting, this setting design allows for diamonds to be set in place between the band's vertical metal rows. It creates the impression of a continuous row of diamonds. Also, the gems do not require prongs, unlike pave-set diamonds. Channel setting is perfect for diamond wedding bands or styles with no center diamond.

Cathedral settin

g: Timeless and elegant in style, the cathedral setting resembles the arches in a cathedral. Although the diamond is set using prongs, the arches ultimately frame it. It also creates the illusion of a large diamond since it allows the stone is set higher.

Split Shank setting

: If you are looking for a unique engagement ring, consider one with a split shank setting. It draws a lot of attention with an open section on the band as it encounters the diamond.

Cluster setting

: In this setting, a cluster of smaller diamonds is set together to create a particular design. It is an affordable option compared to other setting styles, as tiny diamonds are less expensive than a single one of the same weight.
How To Choose a Perfect Diamond Ring Setting
Now that we've discussed different types of diamond ring settings, you can find a starting point on how to choose the perfect one for you. But there are a few things to consider.
Choose Setting Style
First, choose the style of the setting. Whether it's a classic prong setting or something more unique, take your time to browse through the styles before investing in a diamond ring.
Choose A Metal Band
Second, decide on the metal band for the setting. The most common metals include platinum, white gold, yellow gold, and rose gold. Research thoroughly before making your decision, as each metal has pros and cons.
Choose Shape and Size of the Diamond
Finally, choose the right shape and size of the diamond for your ring. The size determines the overall cost of the ring, so ensure it's within your budget. On the other hand, the shape determines the look of the ring.
Why It Is Important To Choose A Perfect Diamond Ring Setting
As mentioned earlier, a diamond ring setting determines the overall appearance of your engagement ring. Thus, you should choose a setting that fits your budget and style.
Perfect Diamond Ring Setting at Winston's Crown Jewelers
At Winston's Crown Jewelers, we provide several options when it comes to diamond settings. If you are looking for something classic or modern, simple or elaborate, do not hesitate tocontact us.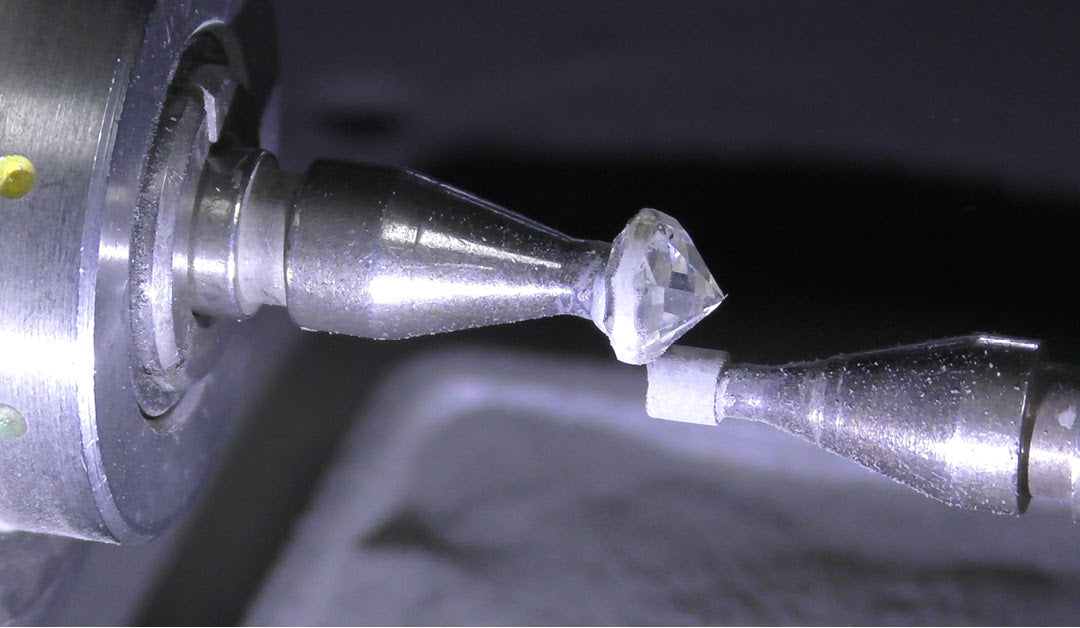 Is there a process to how diamonds are cut? This blog looks into an article on saltery and compares it to how diamonds are cut. How Are Diamonds Cut? Diamonds are cut using a variety of methods, w...
Read more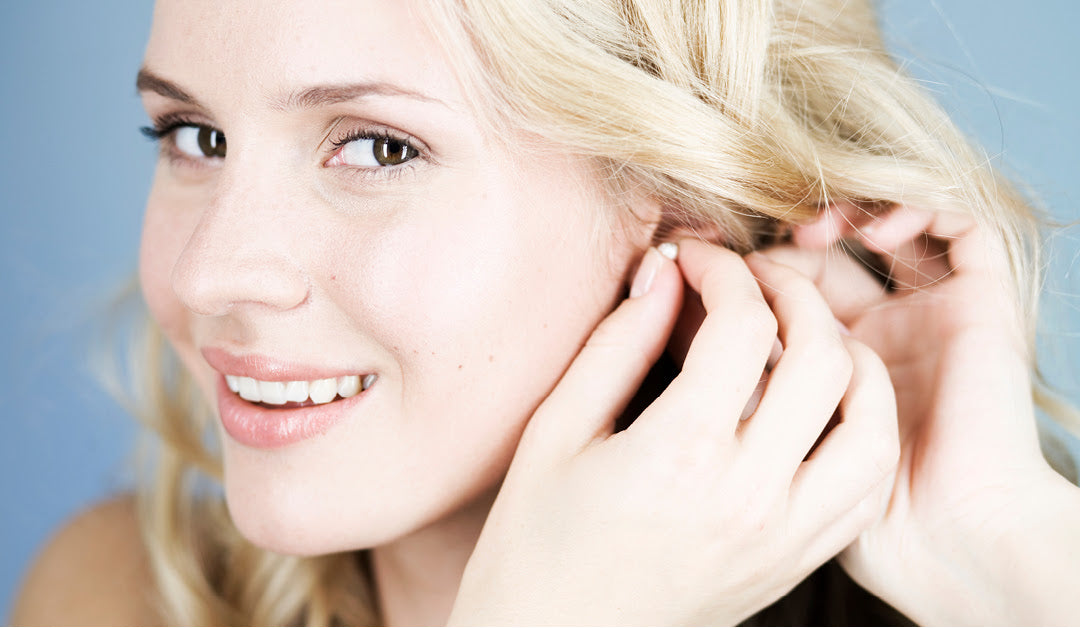 What Size Diamond Studs Are Too Big?
It is important to bear in mind that size matters when it comes to diamond stud earrings; while some people prefer more oversize, bolder studs, others prefer a more subdued and understated look. S...
Read more