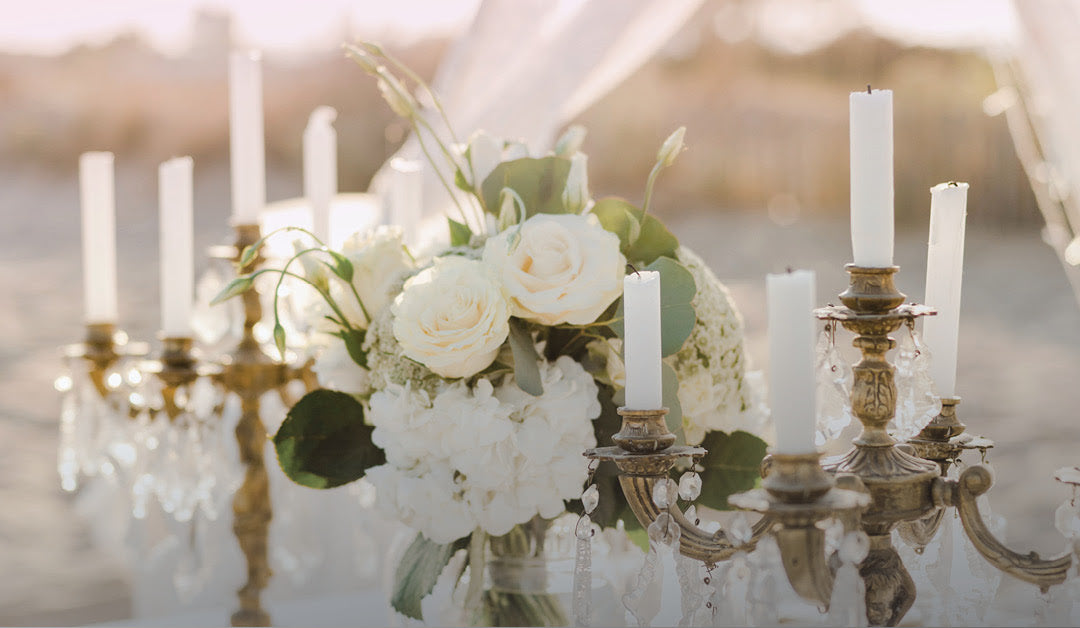 Best Outdoor Wedding Venues Newport Beach
Just as every couple is unique, each wedding should tell its own distinct story. One crucial chapter of this tale lies in choosing the perfect venue. The correct setting not only provides a beautiful backdrop but also sets the mood and tone for your event. And when it comes to picturesque outdoor weddings, Newport Beach in California is as splendid as a well-cut diamond.
The Beauty of Outdoor Wedding Venues in Newport Beach
Like a breathtaking gemstone, Newport Beach offers a stunning natural landscape. This Southern California gem is known for:
Beautiful Backdrops: Just as the sparkle in a diamond captivates the eye, the sunset over Newport Beach, coupled with the Pacific Ocean's azure blue, paints an unforgettable picture.
Ideal Weather: Similar to the pleasant comfort of a perfectly fitted ring, the weather in Newport Beach provides a mild and agreeable environment that complements an outdoor wedding.
Varied Options: From waterfront views to beautiful gardens and elegant estates, the variety of venues is as diverse as our collection at Winston's Crown Jewelers.
The Top Outdoor Wedding Venues in Newport Beach
Crafting the perfect wedding is akin to creating a masterpiece of jewelry, with each aspect carefully chosen and assembled. Here are the top outdoor venues that would make an ideal setting for your love story.
Description: Overlooking the Pacific Ocean, The Resort at Pelican Hill offers a panoramic view that ensures a breathtaking backdrop for your ceremony and reception.
Features: Two wedding venues to choose from – The Wedding Lawn and Mar Vista – both offer high-end amenities like valet parking, guest accommodations, and a dedicated wedding concierge.
Pricing and Availability: Contact the resort's event planning team for pricing details and availability.
Description: This beautiful venue is filled with blooming botanical gardens, patios, and conservatories. It's an ideal spot for those seeking a garden wedding.
Features: Offers various event spaces and a dedicated wedding team to assist with the planning process.
Pricing and Availability: Contact the venue for a tailored quote and availability.
Description: This waterfront resort offers an elegant beach-side ceremony and reception venue with stunning views of Newport Bay.
Features: High-end amenities, including on-site catering, spa services, and a variety of ballrooms and outdoor spaces.
Pricing and Availability: Reach out to their wedding planning team for pricing and availability information.
Description: This venue offers both outdoor and indoor options with ocean and garden views. It's a versatile choice suitable for any wedding theme.
Features: Professional event planning, custom menu options, guest accommodations, and a variety of venue spaces.
Pricing and Availability: Contact their event team for details on pricing and to check their calendar for availability.
Description: Also know as The Fashion Island Hotel, this unique location for your wedding offers a blend of Southern California elegance with a dash of coastal charm.
Features: Variety of indoor and outdoor spaces, gourmet catering services, expert event planning, and overnight accommodations.
Pricing and Availability: Contact their wedding specialists for pricing details and to inquire about dates.
Each venue has its own unique charm and amenities that can cater to the style and needs of your dream wedding.
Crafting Your Outdoor Wedding in Newport Beach
Just as our master jewelers offer their expertise in creating beautiful pieces, we wish to lend some advice on planning your outdoor wedding:
Best Time to Book: Spring and summer are popular, much like the high demand for our rare gemstone collections during the wedding season.
Necessary Permits: Ensure all legal requirements are in place, just as all our jewelry meets the highest industry standards.
Catering Options: Newport Beach offers a multitude of exquisite catering options, akin to our extensive collection of fine jewelry.
Guest Comfort: Don't forget to consider your guests' comfort, much like we prioritize customer satisfaction at Winston's Crown Jewelers.
Choose the Perfect Bridal Jewelry for Your Venue With Experienced Jewelers
Your wedding, like a treasured piece of jewelry, should last a lifetime in your memories. Newport Beach offers outdoor venues that are as exquisite as the collections at Winston's Crown Jewelers. We believe that the beauty of this location, combined with your unique love story, will create a day of celebration that shines as brightly as the finest diamond.
For more information on these stunning venues, feel free to visit their respective websites. Just as we offer our extensive collections and expert services, each of these venues offers its own unique charm and amenities. If you have any inquiries or require more information, don't hesitate to reach out.
Like a perfectly designed piece of jewelry, Newport Beach's outdoor venues are crafted with the same attention to detail and love for beauty that Winston's Crown Jewelers embodies. For expert advice on selecting the perfect bridal jewelry to complement your outdoor wedding or to explore our extensive collection, we invite you to book an appointment. The experience will be as memorable as saying "I do" in one of Newport Beach's picturesque venues.