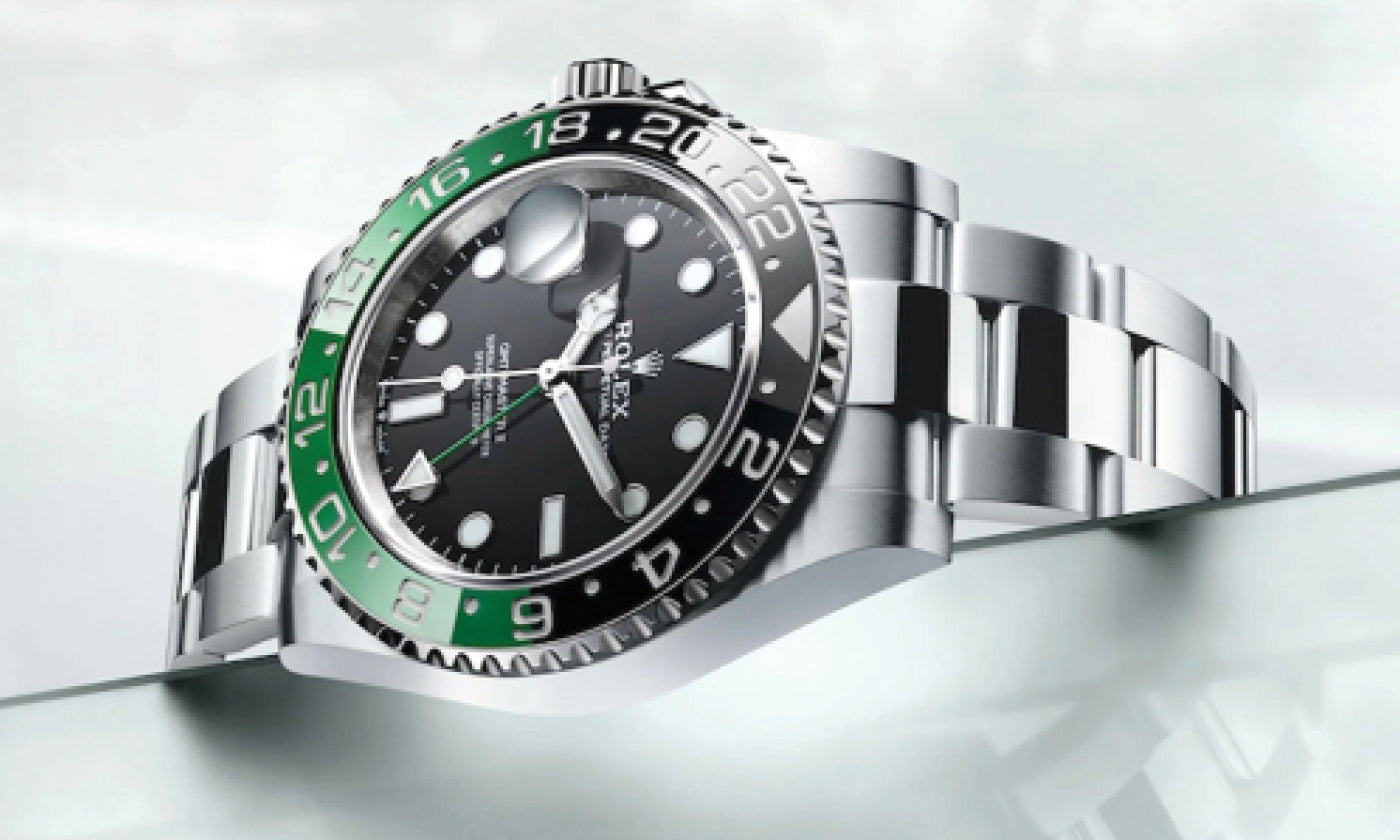 How To Adjust Rolex GMT Master II Bracelet
Winston's Crown Jewelers, a family-owned purveyor of high-end jewelry and fine watches, proudly brings you an expert guide on the art of adjusting your Rolex GMT Master II bracelet. With our master jewelers' expertise in both gemstones and watches, we bring the intricacies of the Rolex craft to your attention, highlighting the delicate process that ensures a perfect fit for your timepiece.
Understanding the Rolex GMT Master II Bracelet
Rolex, a prestigious brand synonymous with excellence and precision, has meticulously crafted the GMT Master II bracelet. Depending on the model, your Rolex GMT Master II could feature an Oyster, Oysterlock, or Jubilee bracelet, each with unique adjustments.
Features such as the Easylink comfort extension link, the hallmark of the Oyster bracelets, and the Glidelock clasp make this timepiece as comfortable as it is impressive. Both these systems allow fine adjustments for optimal fit.
Tools You'll Need to Adjust Your Bracelet
To delicately adjust the size of your Rolex GMT Master II bracelet, you'll require a few specific tools, available at most watch repair kits:
A small screwdriver or pin pusher

A bracelet holder

A spring bar tool
Ensure you are using these tools on a soft, scratch-proof surface to avoid damaging your precious timepiece.
Step-By-Step Guide to Adjusting Your Bracelet
Preparation before beginning
Before commencing the process, lay out all your tools, ensuring they're clean and ready for use. Have a secure and clean workspace prepared to avoid losing any small parts or causing any accidental damage.
Adding or Removing Links
Removing the bracelet from the watch: Use the spring bar tool to remove the bracelet from the watch case.
Locating the screw/pin: Depending on your bracelet type, find the screw or pin to adjust.
Adjusting the bracelet: Carefully unscrew or push the pin to add or remove links according to your wrist size. Remember to store any removed links safely for potential future use.

Using the Easylink Comfort Extension Link and Glidelock Clasp
If fine adjustments are needed, utilize the Easylink or Glidelock systems for added comfort and perfect fit. After making your adjustments, re-attach the bracelet to the watch case.
Common Mistakes to Avoid when Adjusting Your Rolex Bracelet
Avoid common mistakes such as over-tightening screws, which can damage the thread, and scratching the bracelet or the watch. A steady hand and proper tools are essential to avoid these mishaps.
When to Seek Professional Help
We always suggest professional servicing and adjusting as the best option for your Rolex. Consider seeking help from our master jewelers and watch experts at Winston's Crown Jewelers.
Our in-house jewelry and watch repair services are available to assist you with any complex adjustments or repairs. We ensure that your Rolex remains authentic and its warranty intact.
Caring for Your Rolex GMT Master II Bracelet
A Rolex deserves regular care to maintain its shine and functionality; This,. This includes cleaning with a soft cloth and gentle soap solution, avoiding harsh chemicals, and addressing any accidental scratches or damages promptly.
Regular inspections and maintenance by our professional team at Winston's Crown Jewelers are highly recommended.
Conclusion
Adjusting your Rolex GMT Master II bracelet is a careful process that showcases the beauty of fine craftsmanship. This guide helps aims to help you make those adjustments yourself or hire a professional, keeping your Rolex fitting perfectly and maintaining its elegance.
At Winston's Crown Jewelers, we not only present an extensive collection of fine jewelry, diamonds, and watches but also the necessary knowledge to care for them. For any questions or assistance, feel free to contact us or book an appointment with our team of experts.
*This article is for information only. We suggest you bring your watch into our store for adjusting; if you choose to adjust or alter a watch or bracelet yourself, you may void the warranty.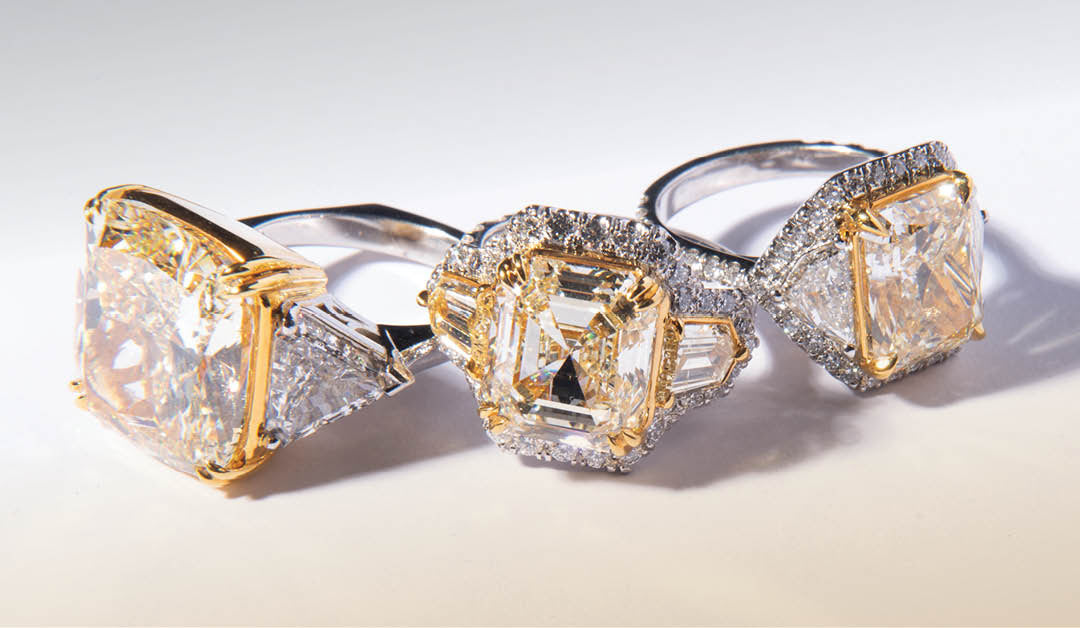 How Big Is A 3 Carat Diamond Ring?
Jewelry possesses a distinctive allure, none more so than diamond rings, where every facet is a testament to beauty and precision. At the heart of this fascination lies the diamond's carat weight ...
Read more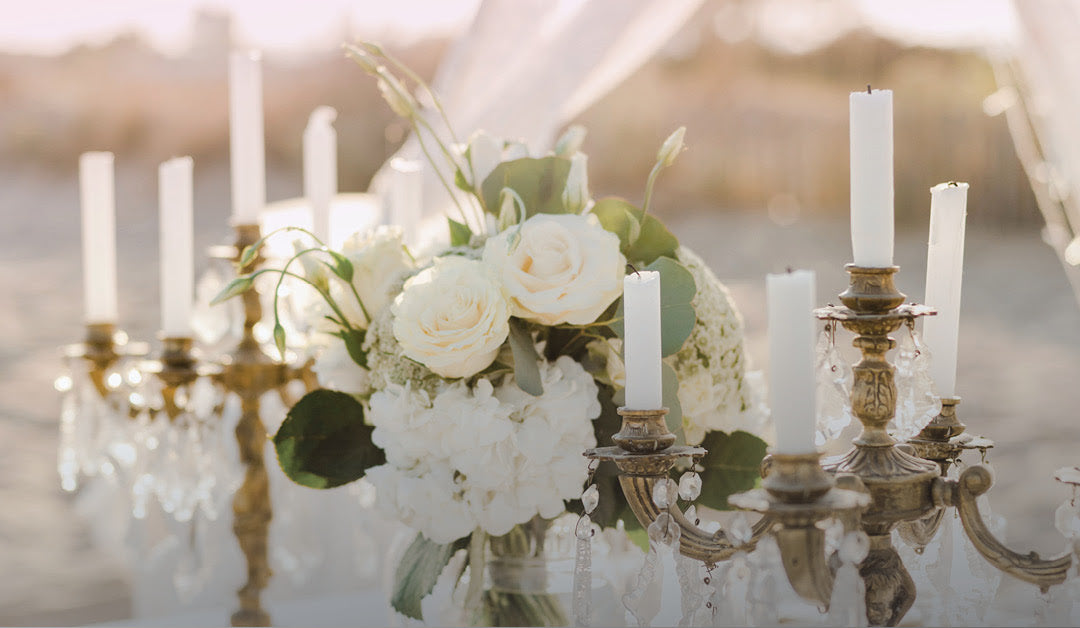 Best Outdoor Wedding Venues Newport Beach
Just as every couple is unique, each wedding should tell its own distinct story. One crucial chapter of this tale lies in choosing the perfect venue. The correct setting not only provides a beauti...
Read more